CONTACT US
+632 888-3055
+632 888-3955
CONTACT US

2015 SMPC Integrated Annual Report
(6.5MB)
view
Water management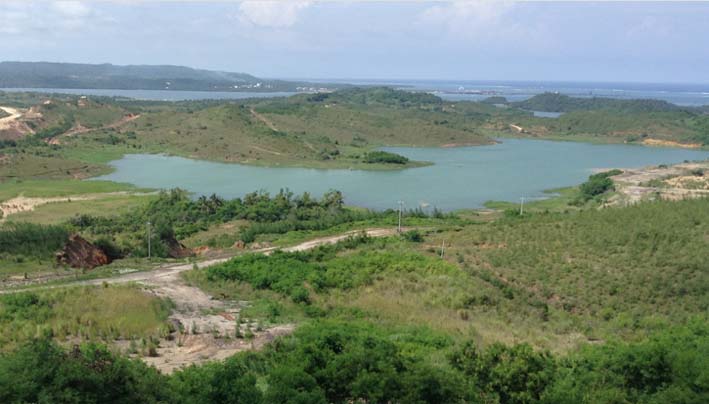 Water impoundment at Sanglay and Casay in Barangay Semirara remain as main sources of freshwater for both industrial and domestic use in 2015, but more sources of freshwater were developed and tapped in anticipation of the effects on the island of the El Niño phenomenon.
Water for domestic use, especially water from Bunlao Spring in Bgy. Alegria, feeds into a PhP40 million filtration plant that was installed in June 2012. The use of reverse osmosis technology at the refilling station started in October 2015 which improved the quality of potable water available for island residents.
Daily consumption of domestic water in 2015 was at an average of 2,426 cubic meters.

Average Daily Water Use, 2015

Distribution

Volume, cu. m.

%

Domestic

2,426

34.91%

Irrigation

2,729

39.27%

Industrial

1,794

25.82%

Total

6,949

100.00%