CONTACT US
+632 888-3055
+632 888-3955
CONTACT US

2016 SMPC Integrated Annual Report
(11.2MB)
view
Employee Engagement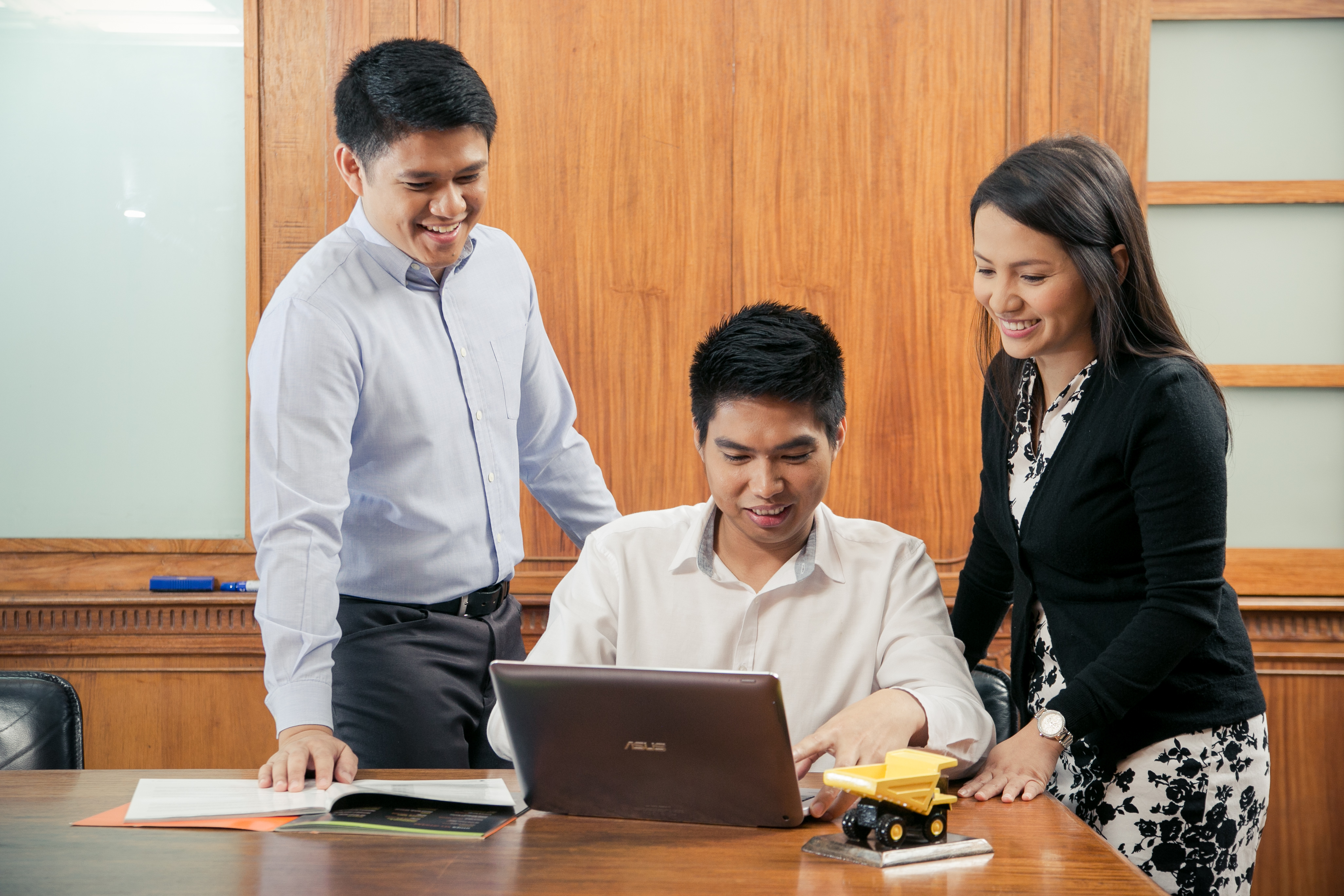 Performance and Rewards
SMPC's core values of teamwork, excellence, integrity and professionalism are embedded in a performance management framework that drives and rewards employees who perform to the highest ethical and quality standards.

Employees undergo bi-annual performance discussions with their immediate superior to review the results of performance assessments, identify opportunities for improvement, and ensure that talent and contributions to the Company are recognized and rewarded accordingly. Behavioral Key Performance Indicators on team effectiveness, ethics, governance and commitment to Environment, Safety and Health (ESH) are integrated in its work performance process.
Employee Development Programs
From training courses, workshops, to apprenticeships, SMPC continuously provides platforms to develop the competencies of its employees and expand its workforce in support of our business needs.
The Middle Management Development Program (MMDP) aims to equip middle managers of the needed competencies to be more effective in their work.
The company also implements a continuous study program for (1) supervisors & foremen through the Formative Leadership and Management course under the Asian Institute of Management (AIM) and; (2) rank and file employees to complete their high school diploma.
Occupational Health and Wellness
In preparation of the shift from OHSAS 18001:2007 to the new standards of 2015, concerted efforts were made to attain a 100% completion of employee Annual Physical Examinations (APE). This resulted to a 300% increase of completed APEs compared to the previous year.
Employee volunteerism
Employees in the Calaca Power Complex regularly participate in tree-planting, coastal clean-ups, medical missions, feeding programs and other activities benefiting the various communities in Calaca, Batangas
In September 2017, more than 40 employees planted nearly 500 hills of Mahogany, Molave, Bamboo and Kakawati trees in the Dacanlao/Baclaran riverside area.
Employees are encouraged to volunteer in a year-round Book Drive and Reading Program for the benefit of Dacanlao National High School. Employees may also opt to conduct reading tutorials for up to three students at a time.