CONTACT US
+632 8888-3055
+632 8888-3955
CONTACT US

2022 SMPC Annual and Sustainability Report
(11.6MB)
view
Island-wide education support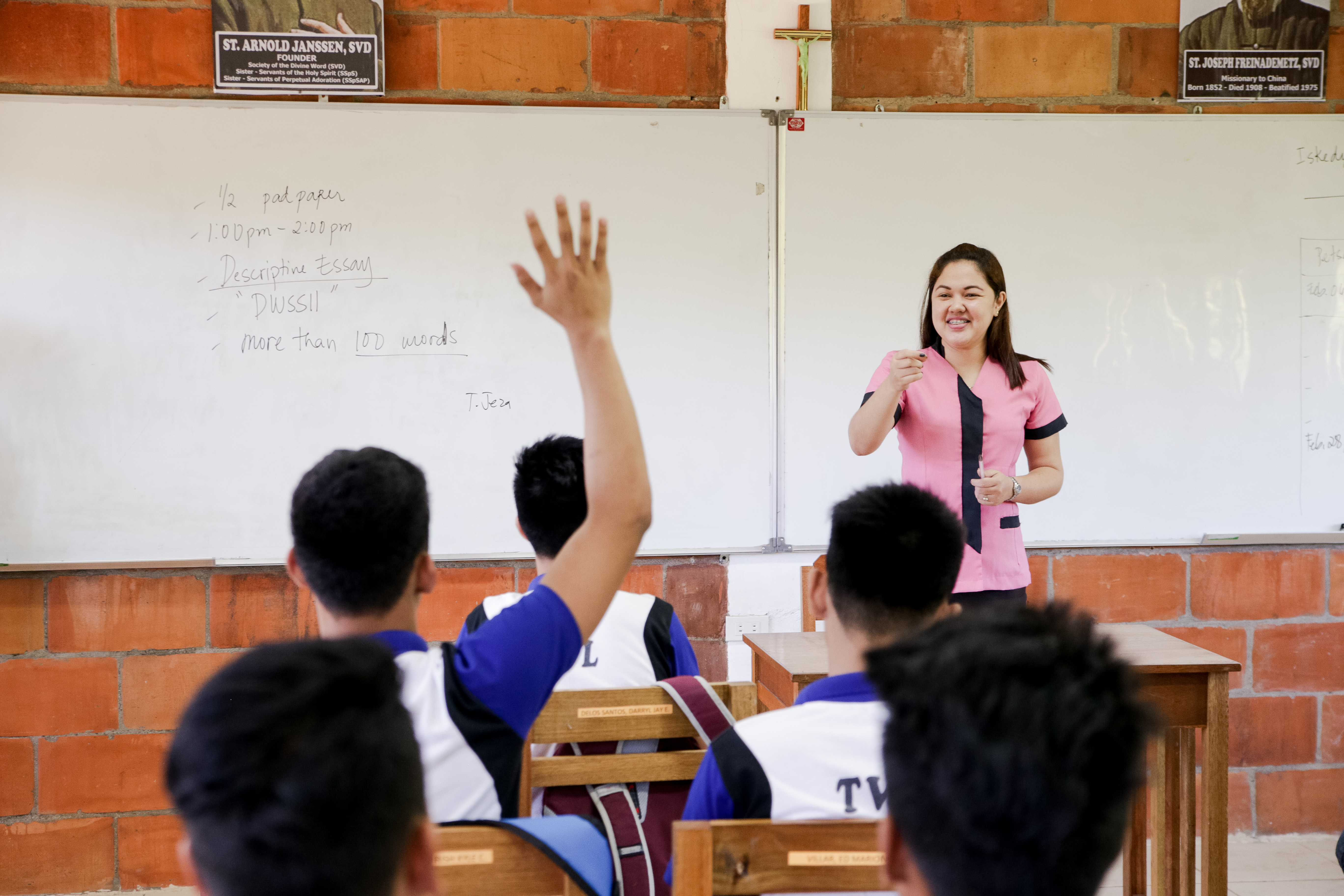 Scholarships
With the aim to help produce responsible and competent leaders for the community, SMPC extends support to aspiring students of their host communities through financial assistance for higher education. Financial assistance will cover the full tuition per semester plus P2,000 allowance per month. Students are allowed to enroll in any public or private school of their choosing.
The program has been running since 2008 up to present. To date, there has been 127 scholars, 23 of which are still active. Total spend for this program is at P18,192,521.44.
Masters Education for Teachers
We aim to raise the overall standard of education in our host communities, and it starts with empowering the educators. In partnership with the Department of Education (DepEd) Division of Caluya and Commission on Higher Education (CHEd), free Masters program (Master of Arts in Education) is offered to interested private and public school teachers in Semirara island, including those from Sibay and Caluya islands.
Divine Word School of Semirara Island, Inc (DWSSII) managed the program in cooperation with Divine Word of College of Calapan (DWCC), who provided professors that come to the island at least once a month and conducted other activities online. To aid their research, SMPC allowed the use of the public Library Hub which features academic books and computers with internet connections. Classes are conducted in DWSSII school facilities and also at the Library Hub.
The program commenced from July to December 2018 for the first semester, and from January to April 2019 for the second semester. For the first semester, 87 teachers enrolled in the program, and 67 completed the semester. Total spend for this program for the first semester is at P969,674.52.
Balik-Eskwela Program
Aimed at out-of-school-youths (OSY) and SMPC workers, the Balik-Eskwela program gives opportunities for them to earn a High School diploma.
Classes were conducted every Saturday. Superiors of workers who participated in the program were requested to allow their staff to take Saturday as their rest day, to allow them to attend the classes.
Students were taught basic subjects such as Math, Science, English, and Computer. A certain number of hours is required before being awarded with a High School diploma. Classes were conducted at the classrooms, computer room, and laboratories of DWSSII.
The program ran from June 2018 to March 2019. To date, 17 out-of-school youths and 8 SMPC employees participated in the program.
A Bookworm's Camp
Launched in 2015, A Bookworm's Camp (ABC) is a multimedia reading summer camp for children aged 3 to 7 years old. This year, the third ABC is held island-wide from April 16 to May 12, where 239 children enrolled in the camp, and 185 took the post-assessment test.