CONTACT US
+632 8888-3055
+632 8888-3955
CONTACT US
Semirara Mining and Power Corporation is the largest coal producer in the Philippines, and the only power producer in the country that owns and mines its own fuel source (coal).
We operate the largest and most modern pit mine in the Philippines. Our truck and shovel operations can produce 16 million metric tons of coal a year. We have an installed generating capacity of 900MW, with an additional 1,200MW in the pipeline.
By integrating our coal mining activities and power operations, we have created a value chain that enables us to transform low-value input into high-value output in a continually efficient and responsible manner.
In 2008, our coal mining operation secured certifications for international standards of Environmental Management System/ISO 14001:2004, Occupational Health and Safety Management System/OHSAS 18001:2007, and Quality Management System/ISO 9001:2008. In 2018, we have successfully transitioned to Quality Management System/ISO 9001:2015 and Environmental Management System/ISO 14001:2015.
Our subsidiaries, SEM-Calaca Power Corporation and Southwest Luzon Power Generation Corporation, have likewise been in conformance to Quality Management System/ISO 9001:2015, Environmental Management System/ISO 14001:2015, and Occupational Health and Safety Management System/OHSAS 18001:2007.

Our corporate governance framework aims to nurture a culture of ethical conduct, optimum performance, transparency and accountability across our organization and subsidiaries. It adopts the Organization for Economic Cooperation and Development (OECD) Principles of Corporate Governance globally accepted by policymakers, investors and other stakeholders.

It reflects a governance framework that governs the performance of our Board of Directors and Management of their respective duties and responsibilities to our stockholders and other stakeholders, which include customers, employees, suppliers, creditors, business partners, government and community where our Company operates.
RIGHTS OF SHAREHOLDERS
Our governance framework protects and facilitate the exercise of basic shareholder rights. It maintains a share structure that gives all shares equal voting rights.
EQUITABLE TREATMENT OF SHAREHOLDERS
Our governance framework ensures equitable treatment of all shareholders and provides them the opportunity to obtain redress for violation of their rights. It has a share structure of one class of common share with one vote for each share.
ROLE OF STAKEHOLDERS
Our Company protects the rights and interest of stakeholders as established by law or through mutual agreements. Stakeholder engagement is embedded in our governance processes to promote continuous communication, harmonious relationship and cooperation with various stakeholder groups.
DISCLOSURE AND TRANSPARENCY
Our Company commits to a regime of open disclosure and transparency of material information regarding financial performance, ownership and business updates.
RESPONSIBILITIES OF THE BOARD
Our Board of Directors is responsible for the overall governance of our Company. It adopts good governance practices to ensure effective Board leadership and performance for the achievement of the Company's strategic and business objectives.
Our goal is to provide the investment community with timely, relevant and accurate information about our financial performance, operating highlights and strategic direction; subject to insider information guidelines and other pertinent Company policies.
We recognize that our duty is to advance our shareholders' interests, and will continually strive to aid them in their investment decisions.
Towards this end, we will maintain the following modes of communications to our shareholders: regulatory filings, investor meetings, analyst briefings, shareholder presentations, and investor conferences.
For any Investor Relations inquiries, please contact:
Investor Relations
3rd Floor Dacon Building
2281 Chino Roces Avenue Extension,
Makati City, Philippines 1231
Email: Investor_Relations@semirarampc.com
Telephone: (+632) 8888-3000
STOCK TRANSFER AGENT DETAILS
Stock Transfer Service Incorporated (STSI)
6784, Unit D 34th Floor Rufino Pacific Tower
Ayala Avenue, Makati, 1200 Metro Manila
Tel.: (+632) 403-2410; 403-2412
Fax : (+632) 403-2414
In Semirara Island, we seek solutions that can provide communities long-term benefits especially in key aspects of their social, economic and environmental requirements and aspirations.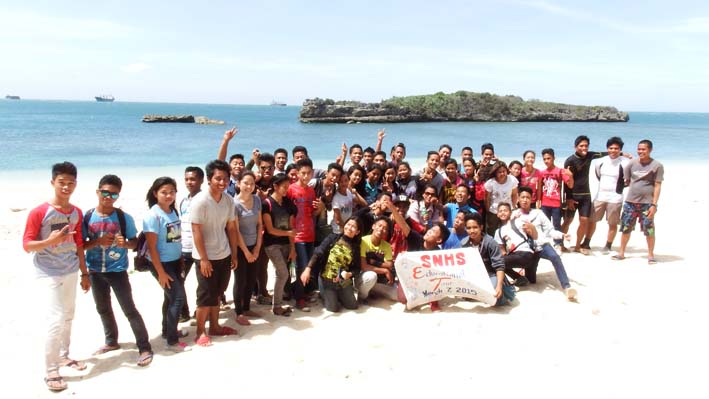 We work with our local development partners to actively engage our local stakeholders in creating meaningful opportunities to improve life conditions on Semirara Island. Together, we seek solutions that can provide communities long-term benefits especially in key aspects of their social, economic and environmental requirements and aspirations.
We support our host communities by developing locally available resources to allow residents to Semirara Island access to basic services, notably, electricity, water, health, education, sanitation and livelihood.
Through these, we hope to continue to improve the standard of living and to create long-term economic viability even within a small island setting. 
FREQUENTLY ASKED QUESTIONS
What is your Coal type?
Sub-bituminuous


What are the specs of your Coal?
Proximate Analysis (Air Dried, ASTM D3172)
Ash, % - ---------------------------------------------------: 8 - 17
Fixed Carbon, % -------------------------------------------: 34 - 38
Volatile Combustible Matter, % ----------------------------: 36 - 40
Residual Moisture, % (Air Dried) ---------------------------: 14 - 16
Total Sulfur, % (Air Dried, ASTM D2015) ------------------: 0.4 - 1.0
Gross Heating Value, BTU/lb. (Air Dried, ASTM D2015) ---: 8,700 - 10,200
Hardgrove Grindability Index ------------------------: 40 – 50
Size, mm ----------------------------------------------------: 50
Fines, 0-2 mm -----------------------------------------------:
Ash Fusion Temperature, ºC
Initial Deformation Temp., ºC ---------------------------------: 1,120 – 1,150
Hemispherical Temp., ºC -------------------------------------: 1,150 – 1,250
Flow Temperature, ºC ---------------------------------------: 1,250 – 1,500


What is the difference between ROM Coal and TPC Coal?
ROM or Run of Mine Coal is the raw coal that is mined out of the mine pit. About 80% is Clean Coal and the remaining 20% is Washable Coal. Washable Coal is washed in the Coal Washing Plant to get rid of contaminants, with a 60% average recovery. The combination of Washed Coal and Clean Coal becomes the Total Product Coal or TPC.


What is meant by strip ratio?
It indicates the ratio between waste moved in cubic meters for every metric ton of coal produced, such that a 10:1 strip ratio means 10 cubic meters of waste materials are hauled to produce 1 ton of coal.


What kind of mine are you operating?
We are operating an open-cut coal mine. Not only are we the biggest producer of coal in the country, but we are also the only open pit mine in the Philippines.


What are the other resources in the island of Semirara? Do you have the permit to mine them?
Apart from coal, Semirara Island has substantial silica, limestone and clay resources. The company has a pending application for a Mineral Production Sharing Agreement (MPSA) which, if approved, will allow it to mine these resources.

What rights does the Coal Operating Contract grant Semirara?
The contract gives the company the exclusive right to conduct exploration, development, and coal-mining operations in Semirara Island until the year July 2012. On 13 May 2008, the Department of Energy granted the company's request for a fifteen (15)-year term extension of its Coal Operating Contract. The company's right to mine in the island is extended up to 14 July 2027.


What happens after your contract has expired?
DOE expressed in its formal notice to us on 14 July 1995 that if necessary, an extension or a new operating contract may be granted upon filing of an application for extension a year before the expiration of contract. We of course intend to apply for an extension and we do not foresee any problem getting DOE's approval.


What is the total coal reserves of Semirara Island?
According to the independent technical review done by Minarco Asia Pacific Pty Ltd. in November 2004, proven recoverable reserves in the Panian Pit, where we are currently mining our coal from, is 52 million metric tons (MTs), while there are 210 million tons of in-situ coal. There are another 120 million MTs of in-situ coal inside Himalian Mine, the mine which is still unopened. "In-situ" means that additional confirmatory drillings are required to reclassify our coal reserves to "proven and recoverable."

In 2006 Australian consultants supervised confirmatory drilling activities in the Panian Pit in accordance with the Joint Ore Reserve Committee (JORC) standards of Australia (an internationally recognized body for establishing mineable reserves). As at 31 December 2006, 62 million MTs of coal were classified as measured and confirmed, while additional 24.5 million MTs and 6 million MTs were categorized as indicated and inferred, respectively.


What is your annual mining capacity? What are your expansion plans?
Currently, our annual capacity is 4 to 4.5 million MTs ROM coal. We are planning to expand by 500 thousand MTs/year until we reach 5 million MT-capacity, which is the maximum limit of present infrastructure capacity at the Panian Mine.


When are you going to open Himalian mine?
There are two events that could drive the opening of Himalian mine: when demand for local coal exceeds 5 million MTs per year or when the demand for cement goes up to justify putting up a cement plant. The ideal set-up in opening Himalian mine is to put up a cement plant right beside the pit since the overburden of Himalian is mainly limestone and silica, two major components of cement.
What is meant by DOE share? How is it computed?
DOE share is the royalty we pay to the Department of Energy, as provided for by the Coal Operating Contract granted to the company by the government. The formula in computing for the DOE share is as follows:

Revenues
- Allowable deductions (up to 90% of revenues)
Income subject to DOE share
x 30%
DOE share

Minimum DOE share is 3% of Coal Revenues.

What are the allowable deductions for the computation of DOE share?
All expenses, except DOE share and income tax are allowable deductions


What happens if the allowable deductions for the period exceed 90% of revenues?
The excess will become part of the accumulated recoverable cost. When the company is operating more efficiently and expenses are less than 90% of revenues, this could be used to maximize the allowable deductions and minimize royalty payments. Thus:

Revenues
- Allowable deductions + accumulated recoverable expense (up to 90% of revenues)
Income subject to DOE share
x 30%
DOE share


What taxes do your company pay?
By virtue of Presidential Decree 972, otherwise known as the Coal Development Act, we are exempted from paying all taxes, except income tax. Right now, as a Board of Investments-registered company, we enjoy Income Tax Holiday up to September 2014 for our current operating mine, Panian Pit.


Who are your buyers?
Local buyers are composed of power plants, cement plants and other industrial plants. We have also started to export to China and India starting February 2007. Most of our export sales now are to China.


Who are your competitors?
Mainly suppliers of imported coal. More than 90% of total coal production in the country is produced by our company.


What is your ownership profile?
As of 31 Dec 2012
DMCI HI – 56.32%
PCD (NF) – 11.81%
PCD (F) – 13.76%
NDC – 3.19%
Dacon Corp. - 11.24%
DFC - 1.86%
Privatization & Mgt. Office – 0.22%
Others – 1.60%