CONTACT US
+632 888-3055
+632 888-3955
CONTACT US
News Articles
Reports and Presentations
News
> Semirara Mining Expects 1Q Boost from Resumption of Coal Operations
Semirara Mining Expects 1Q Boost from Resumption of Coal Operations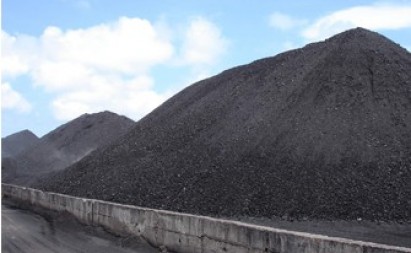 InterAksyon.com means BUSINESS
MANILA - The country's largest coal miner expects its first quarter profit to double from last year with the resumption of operations in Antique.
On the sidelines of the company's annual stockholders meeting, Semirara Mining Corp chief finance officer Junalina S. Tabor said earnings could reach P2 billion in the January to March period compared with P1 billion in the same three months of last year.
She ascribed the projected increase to the resumption of mining operations, which temporarily halted last year due to a landslide.
"We resumed mining operations and we produced higher [volume] as well as reduced our costs," Tabor said.
Revenues reached P5.4 billion from mining operations, double the P2.7 billion a year ago, she said.
Semirara Mining's power plant business booked sales of P1.9 billion, down 36 percent from P3 billion in 2013.
The Consunji-owned company expects the contribution of its power generation business to sour in the second quarter primarily because of technical problems at the company's 600-megawatt (MW) Calaca coal plant in Batangas.
"I think it's not so good because we have a problem with the coal plant," Isidro A. Consunji, Semirara Mining chief executive officer, said without elaborating on the potential impact on the company's finances.
Technical problems hit the Calaca plant in the first quarter of the year, leading to its shutdown.
Repair on the plant's first 300-MW unit has been completed while the second 300-MW unit should resume operations this month, Consunji said.
He said commercial operations of the Calaca plant should start by the middle of next year.
The second phase of Calaca's expansion, which entails the construction of another 350-MW plant, is expected to proceed this year.
"We will be signing the [engineering, procurement and construction] contract by the end of June this year," Consunji said.
Read more: http://www.interaksyon.com/business/86121/semirara-mining-expects-1q-boost-from-resumption-of-coal-operations