CONTACT US
+632 8888-3055
+632 8888-3955
CONTACT US
News Articles
Reports and Presentations
COVID-19 Response
News
> SMPC wins at the Quill Awards
SMPC wins at the Quill Awards
Semirara Mining and Power Corporation (SMPC) has set another milestone by winning its first Quill Award during the 17th Philippine Quill Awards held at the Marriott Grand Ballroom in Pasay City.

SMPC was conferred with a Quill Award for Merit under the Communication Skills division for communicating, through its annual report, the company's commitment to stand as an environmentally and socially responsible organization that creates inclusive progress for its host communities and stakeholders.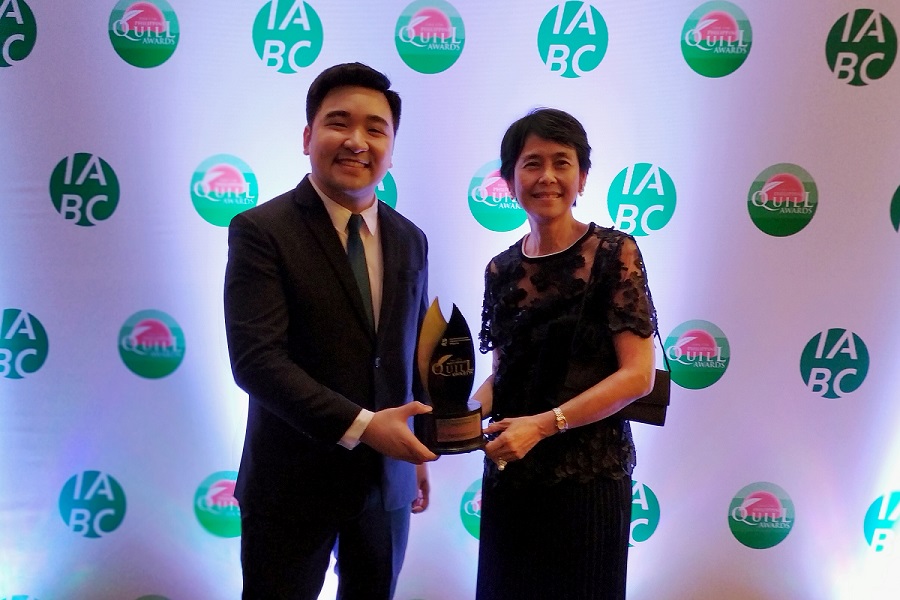 [L-R] Corporate Communications Manager Kristian Anderson Santos, President and COO Maria Cristina Consunji-Gotianun 
The Quill Awards is the country's most prestigious honors program in the field of corporate communications, presented by the local chapter of the International Association of Business Communicators (IABC). With the golden feather in its logo symbolizing a quill writing pen, IABC gives its seal of approval to the most reputable organizations that display excellent use of communication to achieve business goals and make a difference in the society.
SMPC's win signifies not only excellence in business communication but also in creativity, collaboration, and corporate citizenship.