CONTACT US
+632 8888-3055
+632 8888-3955
CONTACT US
News Articles
Reports and Presentations
COVID-19 Response
News
> SMPC lauded as one of Asia's Best Employer Brands
SMPC lauded as one of Asia's Best Employer Brands
Semirara Mining and Power Corporation (SMPC) was lauded as one of Asia's Best Employer Brands at the 10th Asia Employer Branding Awards held at Pan Pacific Hotel in Singapore.
The Asia's Best Employer Brand Awards recognizes top organizations within the region that employ commendable human resources (HR) initiatives and marketing communications effectively for organizational development.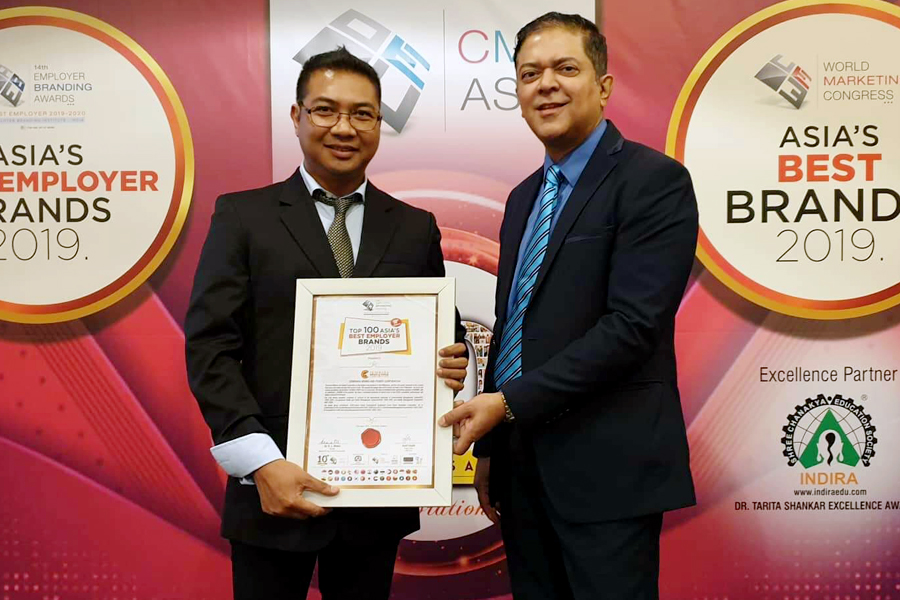 [L-R] SMPC Vice President-Human Resources and Organizational Development Jojo L. Tandoc,
Indira Group (Event Partner) Director Professor Chetan Wakalkar
This conferment comes after SMPC's bestowal with the Philippines' Best Employer Award in June, recognizing the company's commitment to building the right culture as a prerequisite to long-term success.

Awards were conferred by the Employer Branding Institute, a global organization of senior leaders in human resources who share best practices in employer branding and talent management, development, and innovation.