CONTACT US
+632 8888-3055
+632 8888-3955
CONTACT US
News Articles
Reports and Presentations
COVID-19 Response
News
> SMPC among PH's Best in Corporate Governance
SMPC among PH's Best in Corporate Governance
Semirara Mining and Power Corporation (SMPC) was hailed as among the top-performing Philippine publicly-listed companies (PLCs) in the ASEAN Corporate Governance Scorecard (ACGS) Recognition Night on June 11 at Conrad Manila in Pasay City.

247 Philippine PLCs were vetted using a set of comparable standards, which articulates recommendations on policies based on good governance principles with particular focus on five key areas — rights of shareholders, equitable treatment of shareholders, the role of stakeholders, disclosure and transparency, and responsibilities of the board.

PLCs with at least 80 points in the ACGS were conferred with an award represented by an upward-pointing golden arrow to symbolize their continuing efforts to raise the level of compliance with the ACG principles.

SMPC was recognized for scoring 100.35 on the 2018 ACGS assessment run and for ranking 15th among the Top 100 PLCs according to market capitalization.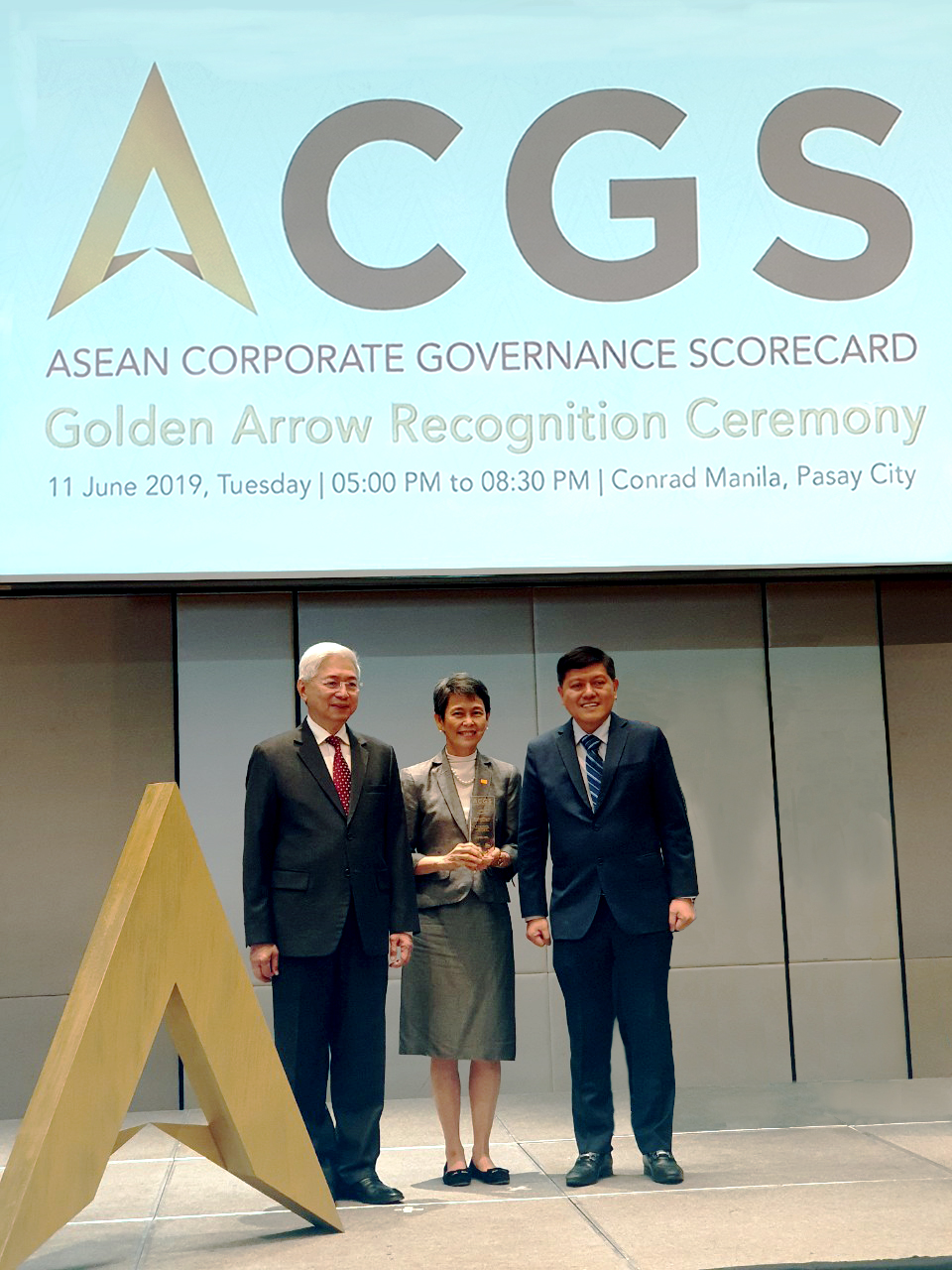 [L-R] Institute of Corporate Directors Chief Executive Officer Alfredo Pascual,
SMPC President and Chief Operating Officer Maria Cristina C. Gotianun,
Securities and Exchange Commission Chairman Emilio Aquino
This recognition is a testament that SMPC plays an active and meaningful role in raising the bar of corporate governance in the Philippines, as it continues to benchmark its corporate governance framework on international standards and best practices in the ASEAN region.

The ACGS is an initiative of the ASEAN Capital Markets Forum (ACMF) in collaboration with the Asian Development Bank. It is aimed at raising the corporate governance standards and practices among PLCs in Indonesia, Malaysia, Philippines, Singapore, Thailand, and Vietnam.