CONTACT US
+632 888-3055
+632 888-3955
CONTACT US
News Articles
Reports and Presentations
News
> SMPC wins Alpha Southeast Asia Magazine Award
SMPC wins Alpha Southeast Asia Magazine Award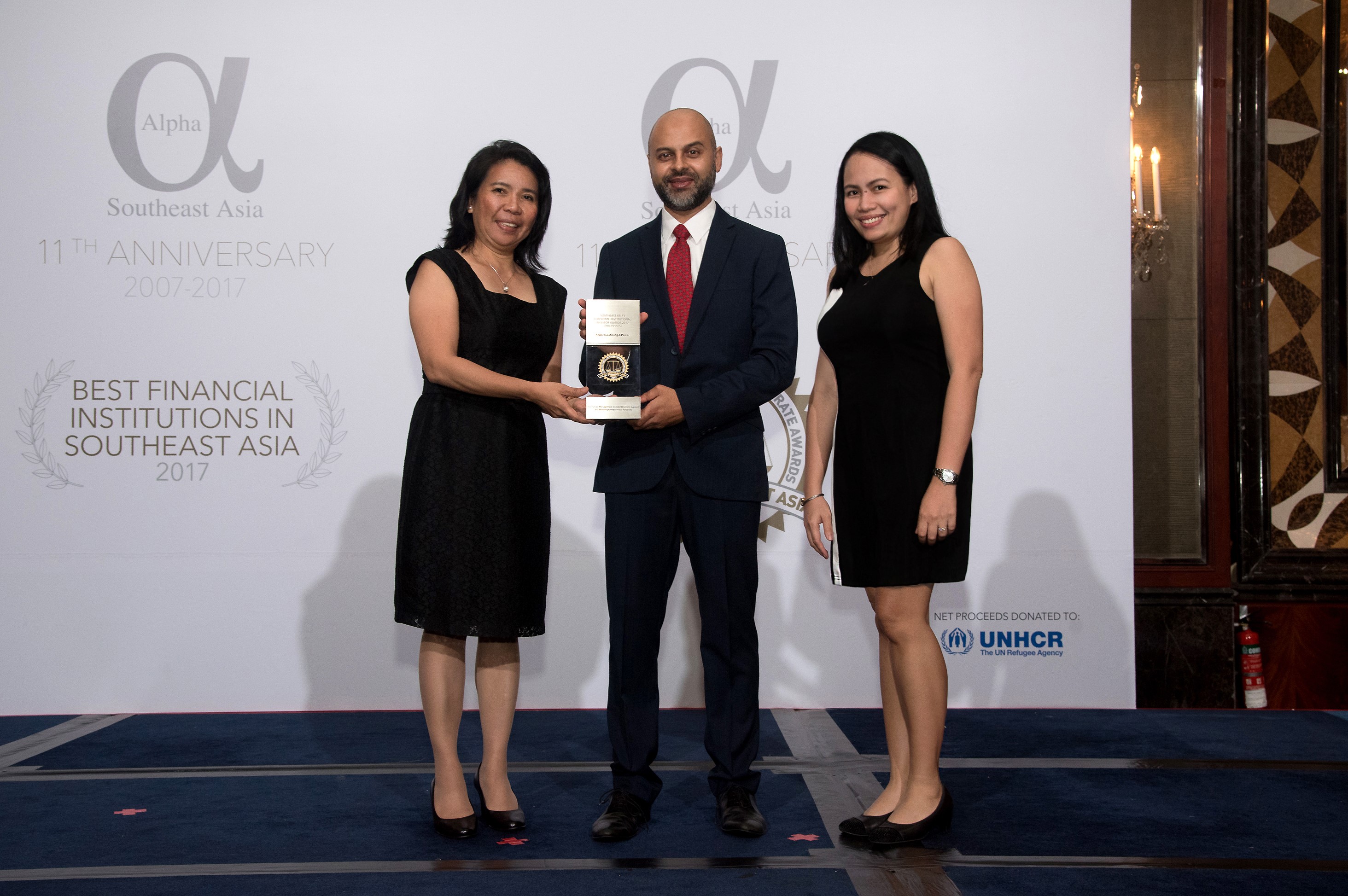 SMPC Chief Finance Officer Junalina S. Tabor with Assistant Vice President for Investor Relations Sharade E. Padilla accept the award from Siddiq Barzarwala of Alpha Southeast Asia Publishing
Semirara Mining and Power Corporation (SMPC) has been recognized for having the "Best Senior Management Investor Relations Support" and "Most Improved Investor Relations" in the Philippines during the 7th Annual Southeast Asia Institutional Investor Corporate Awards held last September 14, 2017 in Singapore.
The awards are organized by leading regional financial magazine Alpha Southeast Asia, the first and only institutional investment magazine focused on Southeast Asia.
The award poll is based on tallied votes among 528 investors, pension funds, hedge funds, equity and fixed income brokers and investment analysts to find the top institutions in Indonesia, Malaysia, the Philippines, Singapore, Thailand and Vietnam.